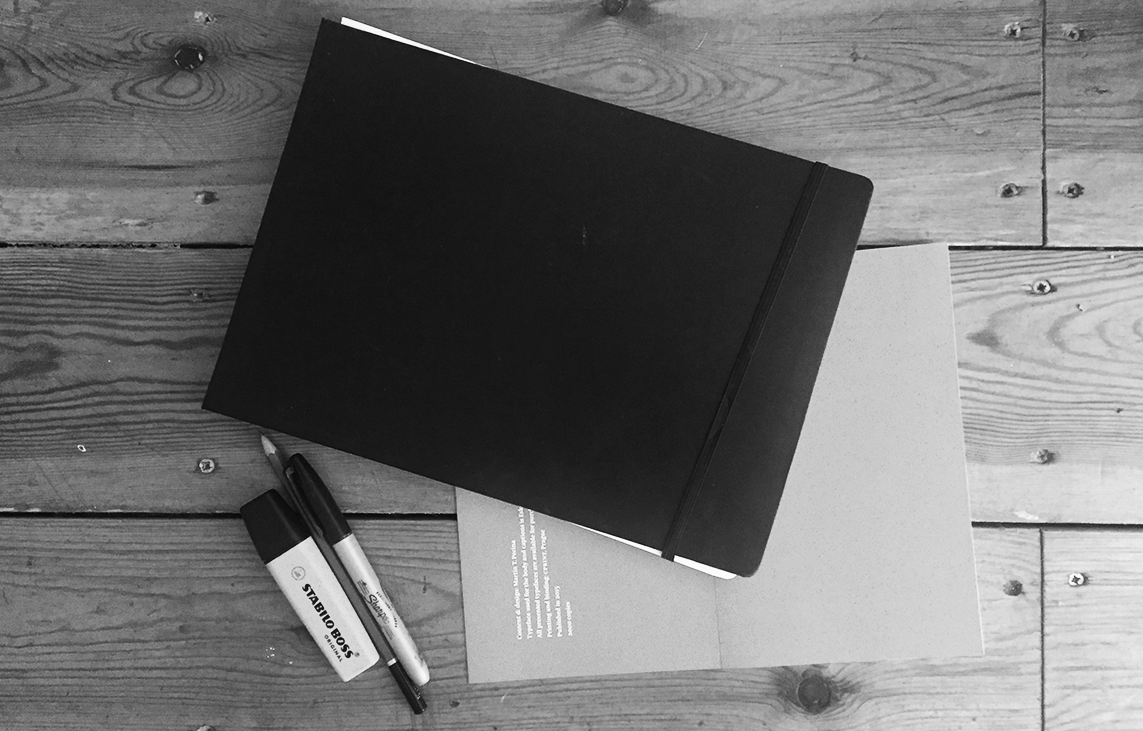 Approach
My approach is tailored to fit each project; requirements, goal, budget constraints and timeline. Once I have an understanding of the project I outline a strategy that can achieve the best results for both the user and the client. Below is a summary of the different processes and techniques I use to achieve great user centred design.

Process
I tailor my process to each projects requirements, which will involve a selection, but ideally all of the following;
– Usability heuristic review
– Competitive analysis
– User personas and journeys
– User testing
– Sitemapping and wireframing
– Prototyping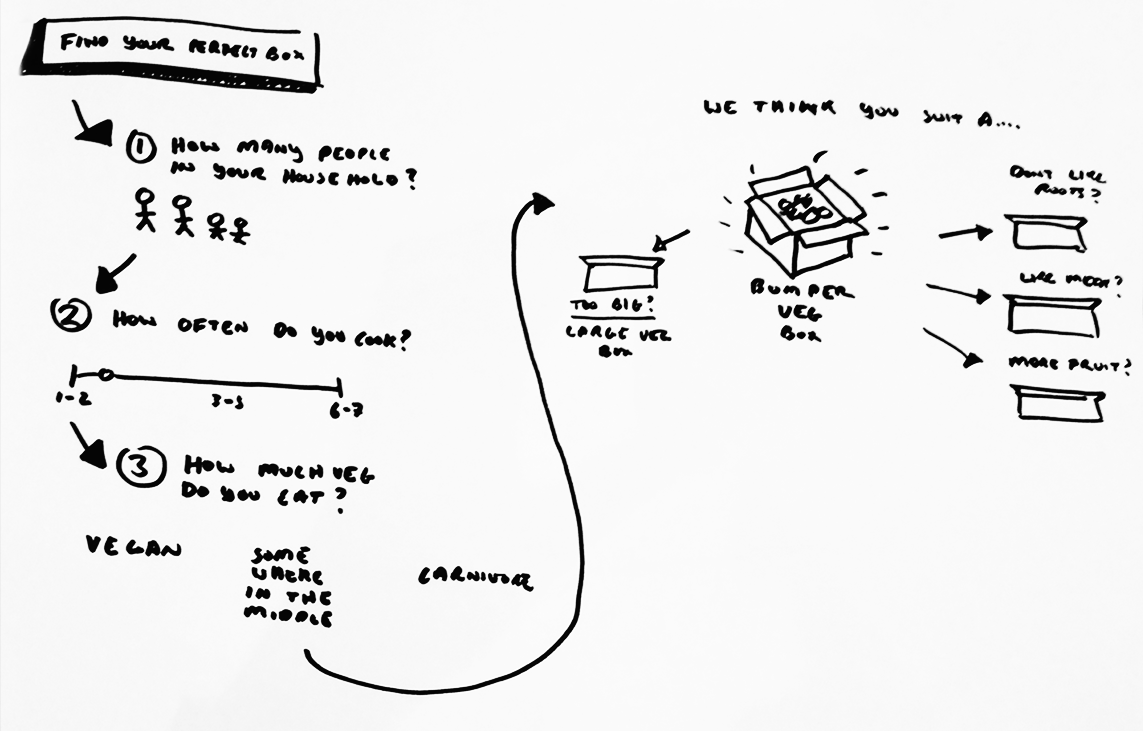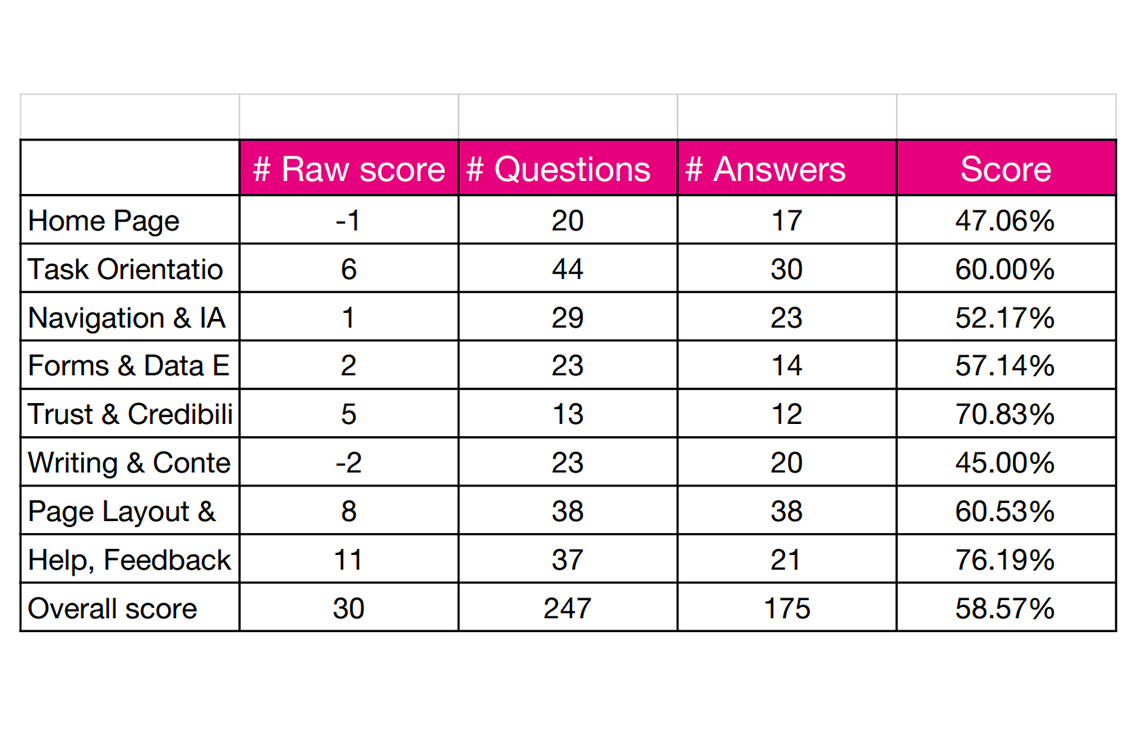 Usability heuristic review
I continuously refine my in depth set of review questions to ensure they are performing to identifying key problem areas. I find conducting this type of review particularly useful if the project doesn't have scope for user testing. It's also a great benchmark to revisit after the new website has been launched, and a reference point throughout my design process.
Competitive analysis
An essential part of my process. Identifying what sets the client apart, both positive and negative and solving or amplifying those points throughout the project. My presentation of these findings range from Pinterest boards combined with a deck detailing the findings to covering walls with my findings for the client to explore.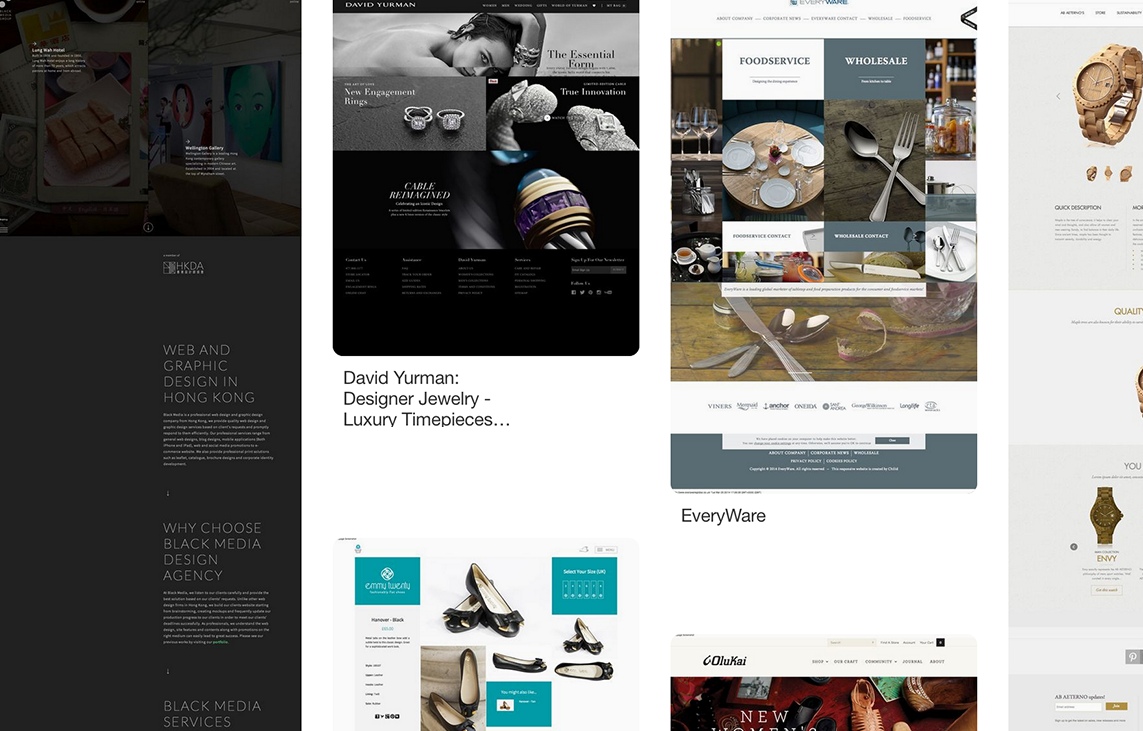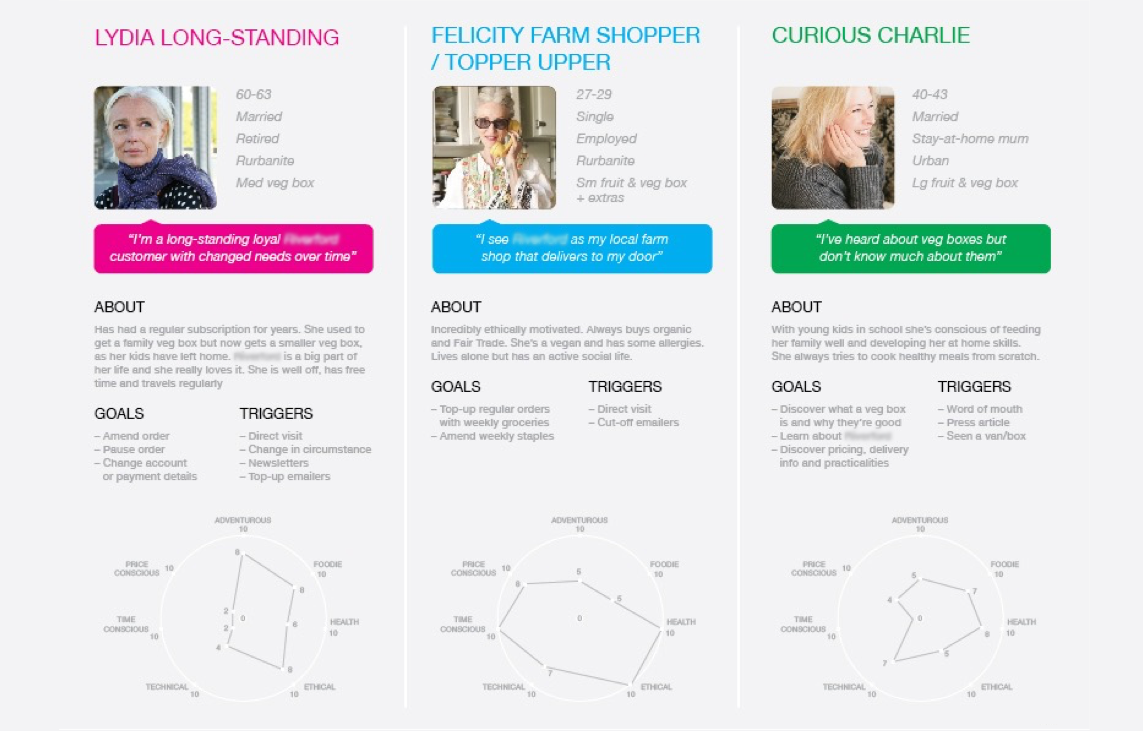 User personas and journeys
I create key user personas and their predicted journeys so that I can map these for user testing and identifying key goals and tasks, ensuring the project meets their requirements and needs.
User testing
Taking the previous steps of competitive analysis and user personas and journey mapping, I create a user test based on idealised journeys and compare these with key competitors products. From this I identity key problems areas, come up with ideas and a plan for solving these problems, which in turn leads to a clear plan for the wireframing process.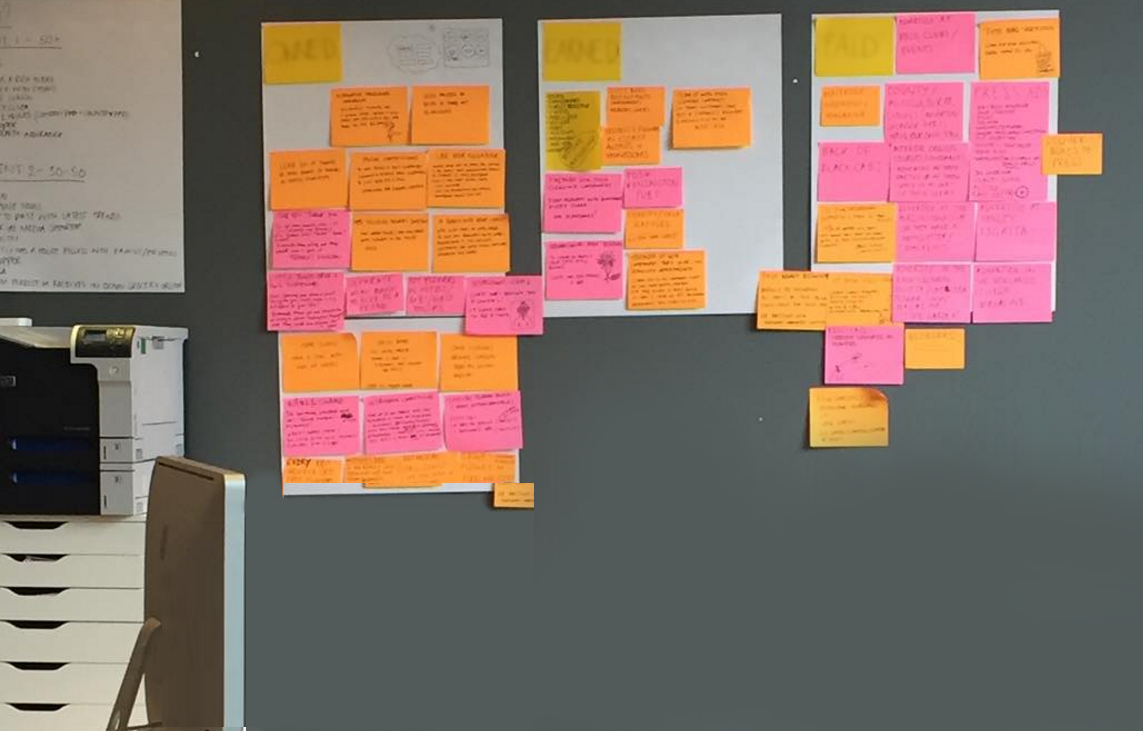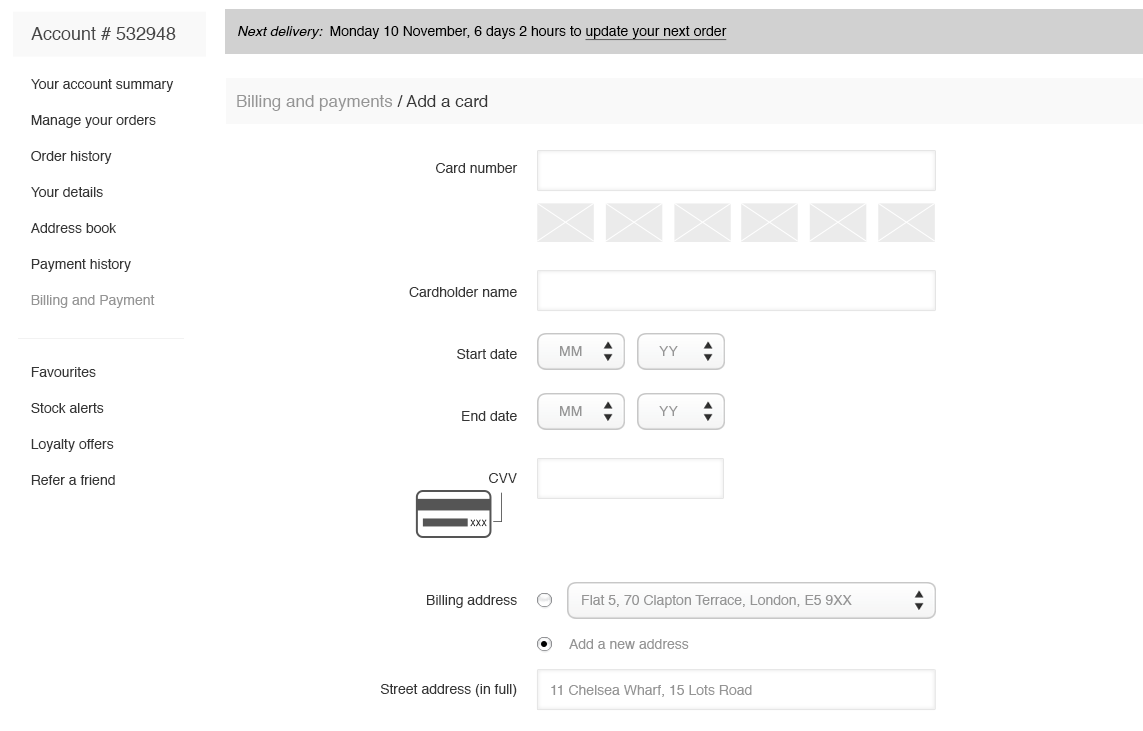 Wireframes and sitemaps
I've worked on projects that have required both low and high fidelity wireframes. I'm as comfortable sketching out rough wireframes with paper and a sharpie, to wireframing intrinsic points of interaction and detailed information. For me, my choice of wireframing method is dependant on each project's unique requirements. I'll always create a sitemap, so I have a clear overview of how the website will fit together.
Prototyping
Using UXPin or axure for wireframing result in a prototype ready solution for testing or presentation. I also used Solidify to prototype more detailed wireframes and designs. Gathering analysis and revisiting the key problems and issues as the project progresses is key in my process to ensure the final product is a success.
Want to know more?
Due to PDA's I'm can't disclose detailed information about projects on my website, but if you'd like to find out more, please get in touch.